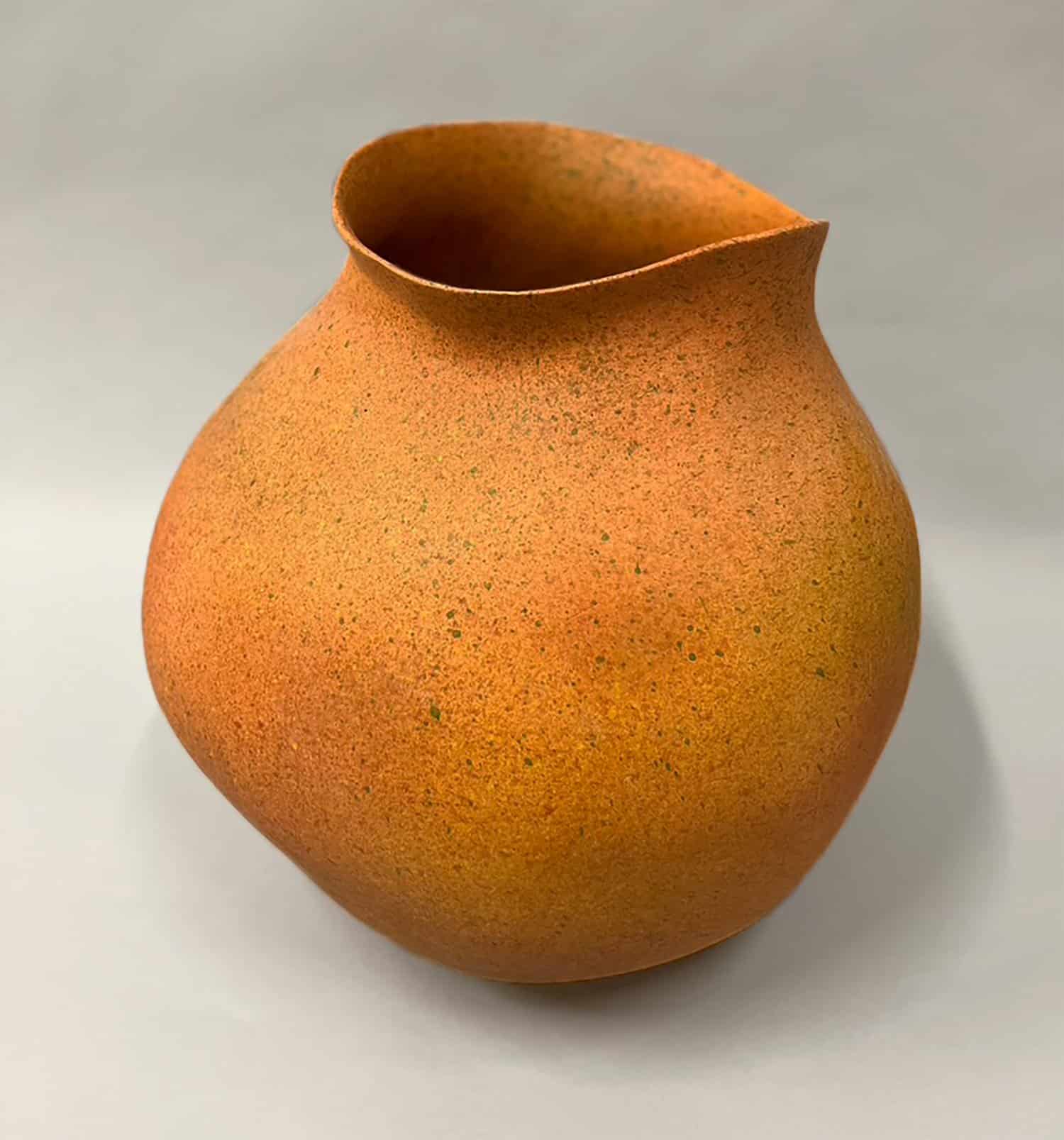 Photo: Clara Couch, Vessel, undated, speckled ceramic. 17 x 18 x 18 in (43.18 x 45.72 x 45.72 cm). Gift of Rob Williams, PG.2023.005.007.
September 29, 2023 – April 20, 2024 | Schaefer Gallery
The Studio Craft movement of the 20th Century witnessed a broad resurgence of artists working in mediums historically understood to be less precious than their fine art counterparts. Clay, metal, glass, wood, and fiber were the materials of daily life, constituting the tools and wares of domestic and professional labor. Prior to this conceptual shift, ornaments worthy of display and reverence were more often wrought in paint or stone—on fine paper or in gilded frames. However, in the decades following this flattening of artistic hierarchies, many artists manipulated traditional modes of craft production into lively explorations of form and idea. Postmodern sensibilities spilled over and commingled with these long-held material traditions and bore abstracted fruit. Forms we recognize as familiar—a jug, a birdhouse, a cup, or cement slab—are rendered anew, still recognizable with all of their common associations but wonderfully complicated through a widening lens of contemporary craft.
Rob Williams has built a collection that reflects this sculptural attitude of contemporary craft-based artists throughout a long career in the field. As an educator and then a commercial gallerist, Williams developed a network of relationships and influences that informed a daunting collection of which this exhibition is only a small part. BRAHM is thrilled to share this cross-section of objects, some of which have found a new home here at our museum.