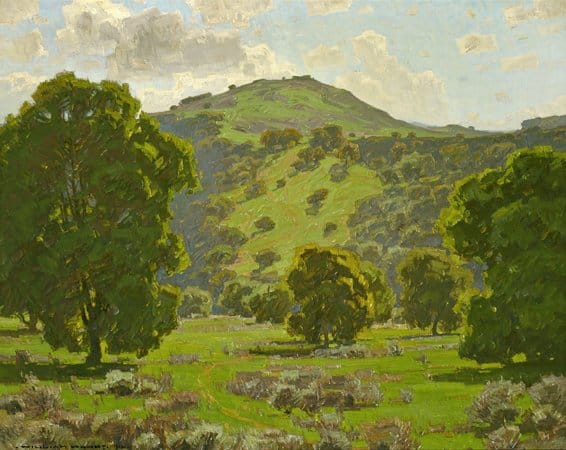 Image: William Wendt, Along the Arroyo Seco, 1912, Oil on canvas, 40 x 50 inches. Gift of Class of Summer 1924, Collection of Gardena High School Student Body. Image courtesy of the Gardena High School Art Collection, LLC.
June 20th – December 30th, 2023 | Fort & Atwell Galleries
GIFTED: Collecting the Art of California at Gardena High School: 1919-1956 was developed for the hundredth anniversary of the Gardena High School Art Collection (GHSAC) in 2019 and illustrates the unlikely history of a communal approach to collection-building and a microcosm of California's modern art history. BRAHM is pleased to announce that it will be hosting this exhibition in the summer of 2023. This will be the first occasion that the Gardena Collection has been exhibited on the East Coast and further cements the Museum's role as an important site for interpreting early American Modern painting, including Impressionism, figurative, landscape and genre painting. Accompanying the exhibit is a catalog of over 200 pages with color plates of the entire collection and interpretive analyses of its historical background and artistic significance.