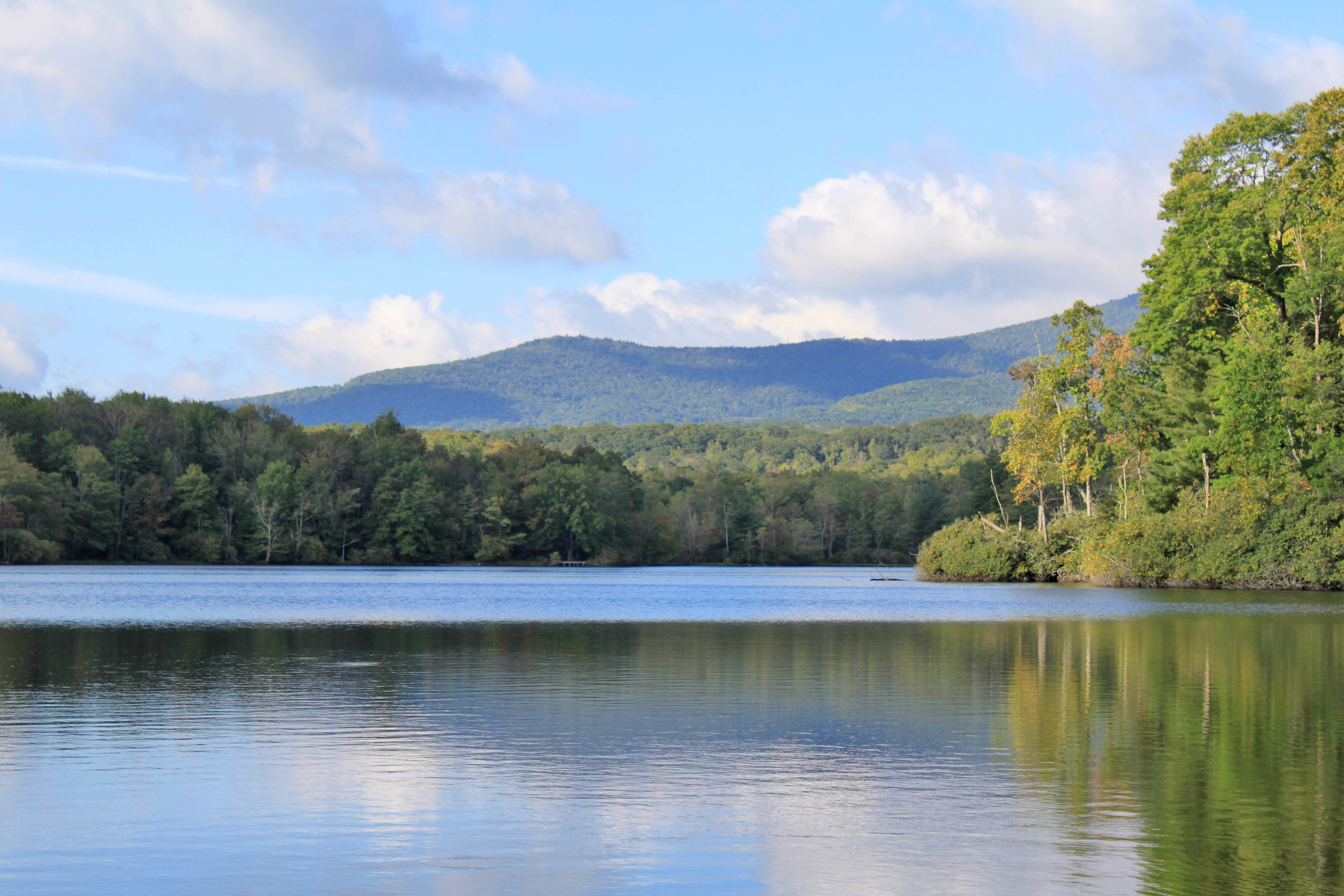 Fall has officially begun, and we're on color watch! This week, there are lots of goldenrod and aster flowers in bloom, adding color in the fields and along High Country roadsides. It's still early in the season for widespread foliage displays, however. Usually, we start seeing more consistent color at our highest elevations in the early part of October.
As you probably know, autumn foliage colors tend to shift first at higher elevations where temperatures are cooler. Color typically works its way down the elevations as the season progresses and accelerates most with cool, sunny mornings. For reference, Grandfather Mountain represents some of the highest elevations in our area, with slopes over 4500 feet above sea level. Elk Knob also has elevations reaching similar heights, and both have excellent trail systems for enjoying the foliage displays. Blowing Rock sits at about 36oo feet, Banner Elk is at 3700, Boone at 3300, and West Jefferson at 3000. With such a range of elevation across the peaks and towns of the High Country, we typically enjoy a long and varied fall color season.
It's clear that fall foliage color is on the way, though! Leaves on many trees are starting to take on a more yellowish hue at Blowing Rock's elevations, as you can see in the photo of Price Lake above (taken Tuesday, September 24). The lower slopes of Grandfather Mountain can be seen in the background. There is a little color starting at higher elevations, with maples and sourwoods showing a bit of red and orange- it's still minimal for now. You can see some displays of bright red young sassafras on slopes along the Blue Ridge Parkway- our local Fall Color Guy says that's likely a drought effect.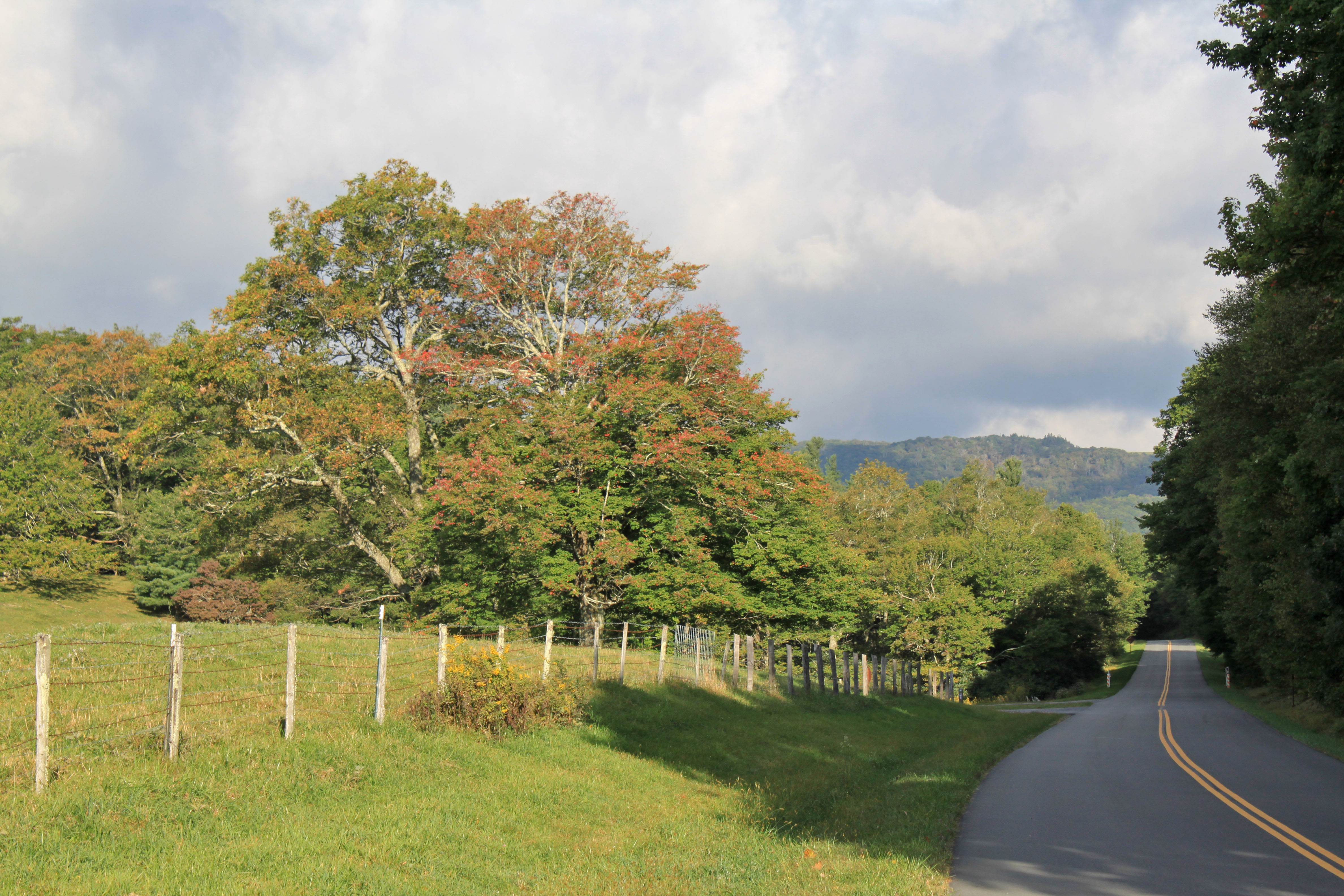 While we wait, there are a few pops of color to enjoy, like these maple trees at the intersection of Green Hill Road and the Blue Ridge Parkway. They usually get started early each year. Several young maples, particularly in Boone along roadways, are showing red tops, too.
There's plenty to enjoy in Blowing Rock and Boone this weekend, with the Cycle NC Mountains to Coast Ride start and a home football game at Appalachian State University! Tweetsie's Ghost Train and Mystery Hill's Firefly Nights are in full swing, too.
As you plan your fall color visit, consider a weekday trip if you can- fewer crowds and less traffic mean you can spend more time enjoying the scenery. There's live music in Blowing Rock nearly every night of the week, and activities during the week at BRAHM to enjoy as well. See our Calendar of Events for more details.
Next color report in one week! For scenes between reports, watch our Facebook page and Instagram profile.
Interested in more Fall updates from the High Country? See Mast General Store's Fall Primer and the Fall Color Reports from the Biology Department at Appalachian State University.
>>Back to Main Fall Page