Bright sun and clear skies are the theme of the day here in the High Country! A morning hike to Rough Ridge offered colorful views: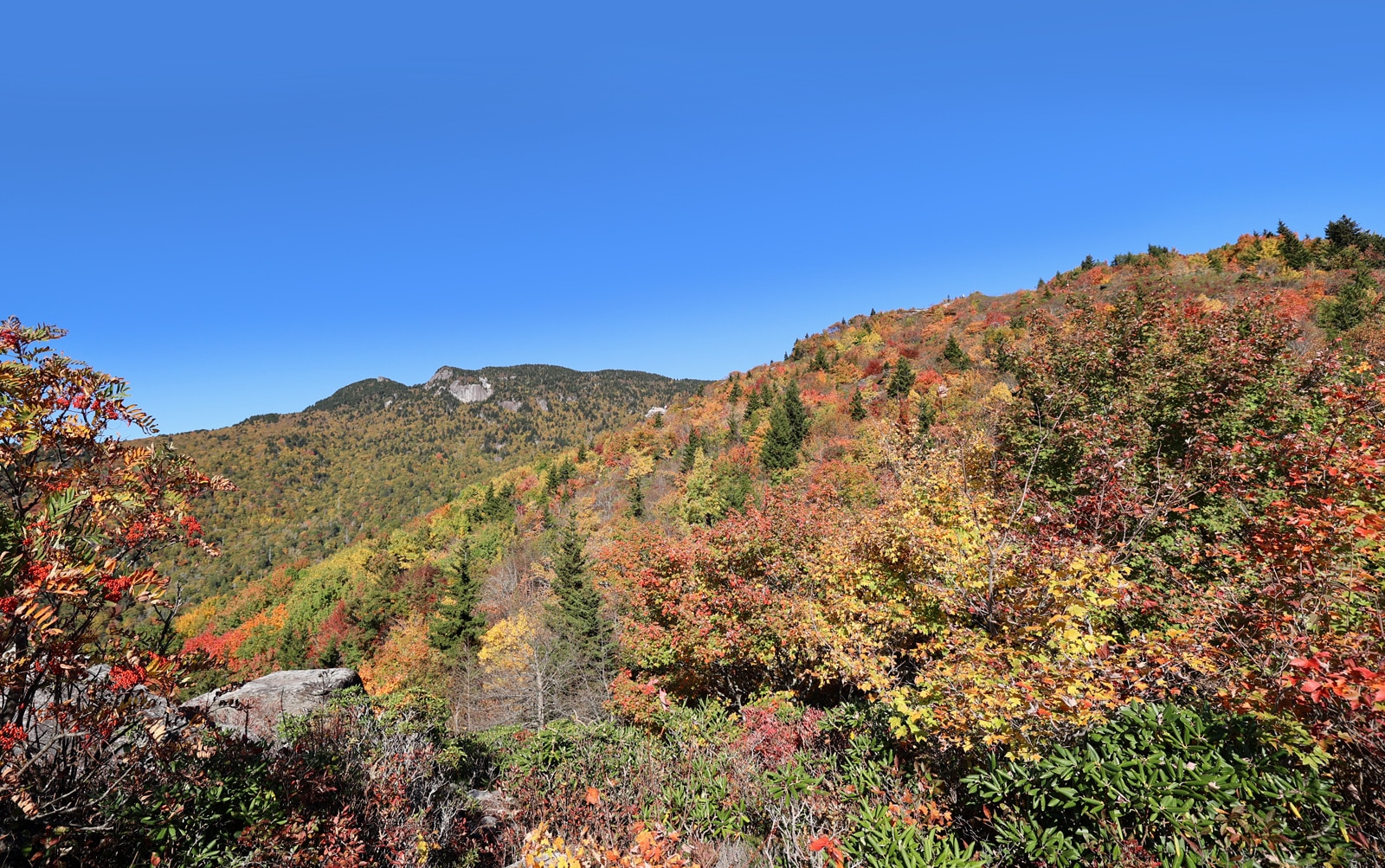 Rough Ridge on the Blue Ridge Parkway
Elevation 4620 feet
This is one of the most popular locations for fall color in the area. The trail is steep but short, with a big payoff. The boardwalk offers easy and comfortable observation from the ridge with huge views of surrounding ridges and distant peaks. The Linn Cove Viaduct can also be seen hugging a distant slope of Grandfather Mountain.
The boardwalk serves another very important function: protection for the plants on the ridge. Rough Ridge is a unique place, and it's home to a diverse plant community that can survive high winds, harsh sun, and freezing temperatures. But they can't survive footsteps, and are easily crushed underfoot! When smaller plants are destroyed and displaced, the entire community of shrubs and trees suffers. Please help us protect our natural places, and stay on designated trails and observation areas when enjoying them.
Here are more images- click through to see the gallery!