Blowing Rock has always been great for girls getaways, and it's home to some truly one-of-a-kind experiences. We've compiled a list of things to do in Blowing Rock that are different and interesting ways to spend some time on your girls getaway. So read on for some ideas that are anything but ordinary.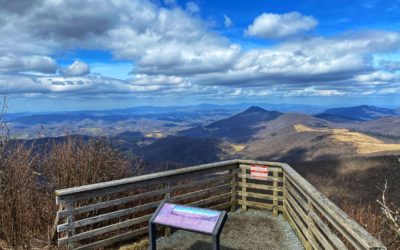 2023 is the Year of the Trail in NC, and we're extending our trail hiking experiences into March! We're starting with a handful of varied trails that are good to enjoy in winter and early spring due to easy access. So read along below, and see what we've been up to in March.
The 43rd annual Blowing Rock Trout Derby will take place in Blowing Rock on Saturday, April 1, from sunrise to 4:00pm.  No entry fees are required for this family-friendly event. The Blowing Rock Trout Derby has celebrated the opening of trout season for over four...
Blowing Rock has a rich history of being called home by artisans and artists alike. There is something about the atmosphere that uplifts and inspires people and that includes artisans of all stripes. The Blue Ridge National Heritage Area's Blue Ridge Craft Trail, a trail committed to preserving and promoting the distinct crafts of Western North Carolina, has a large presence in Blowing Rock because of some of the special artists and locations we have here.